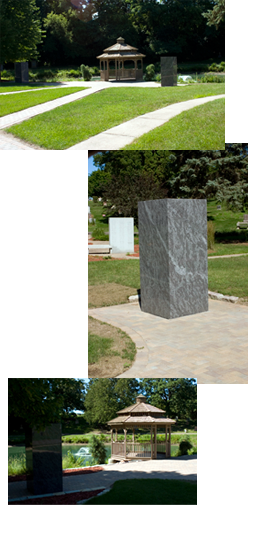 Cremation Columbaria
The elegant stained glass windows of Forest Lawn's Mausoleum look out upon our reflection pool and fountain. Cremation Columbaria, located within the mausoleum, offer an option of memorializing through cremation. Selecting a niche in a columbarium is an affordable choice for everyone. It creates a thoughtful and eternal memorial for your loved ones and will remain the same for future generations.

Forest Lawn's newest columbarium is located outdoors in a place of true natural beauty, on the shore of our Memorial Pond. Both these options are designed to satisfy the needs of the most discriminating customer.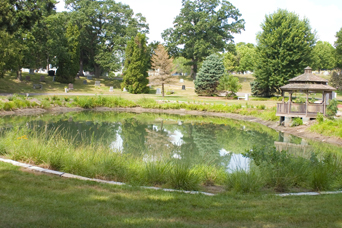 It has always been and will continue to be the policy of management to retain the natural beauty of Forest Lawn Memorial Park. As a consequence, great discretion must be maintained in the planting of flowers and in the placement of Memorials.