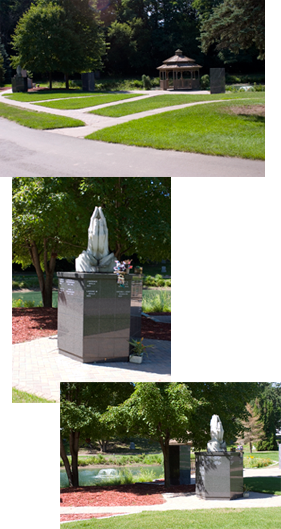 Cremation Memorial Monument
Forest Lawn's beautiful, four season Memorial Monument is also located along the shores of our Memorial Pond. It was designed especially for the remembrance of loved ones whose cremated remains have been scattered in and around the serene Memorial Pond area. For a nominal fee, names and dates can be engraved on the Memorial Monument itself.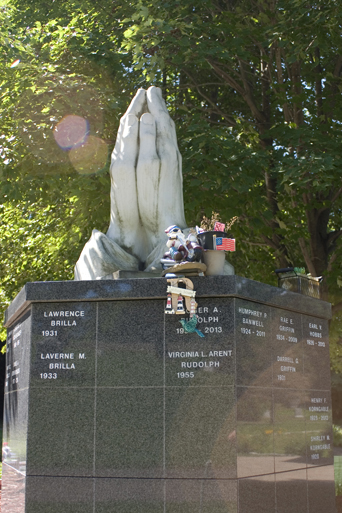 It has always been and will continue to be the policy of management to retain the natural beauty of Forest Lawn Memorial Park. As a consequence, great discretion must be maintained in the planting of flowers and in the placement of Memorials.