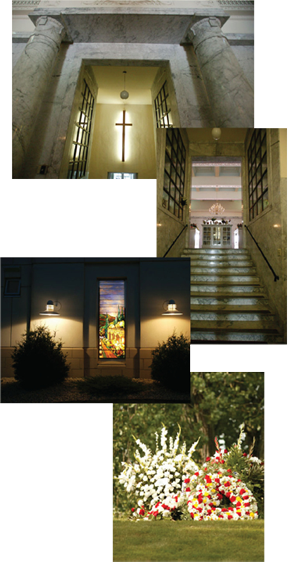 The Elegance of Memorial Niches
Elegant bronze niches, each individually lit from the inside with beveled glass front, are a beautiful memorialization for your loved one's urn.

Niches available for single, double and family capacity, allowing enough space for personal artifacts, such as photos, statuary or flowers.

There are eight bronze columbaria located throughout the community mausoleum. Choose from Dawn or Dusk; Family or Private Room areas.

The niches at Forest Lawn Memorial Park Association are located indoors in our beautiful community mausoleum, and are enhanced by its distinctive white marble and stained glass windows.

Schedule a memorial service at the niche or utilize our attached chapel for year-round placement of your loved one's ashes.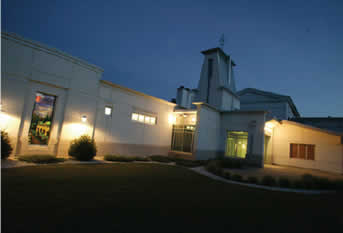 It has always been and will continue to be the policy of management to retain the natural beauty of Forest Lawn Memorial Park. As a consequence, great discretion must be maintained in the planting of flowers and in the placement of Memorials.